Star Plan Professional - British Columbia
A successful lawn starts with the right plan
Our Star Plan Professional lawn care program is designed to position your lawn for optimal growth, health and longevity. All of our Star Plan Pro applications are 100% environmentally-friendly and have been carefully selected for the British Columbia geography and climate.
The Star Plan Professional is our most comprehensive program offering 9 separate applications. The Professional will launch your lawn into a state of renewed vitality with core aeration and over-seeding applications in both prime root growth periods (spring & fall) plus organic fertilizer applications that will safely promote lawn growth and root stability throughout the season. Lastly, the Professional includes a spring and fall lime treatment that will "sweeten" your lawn's soil making it less acidic - ideal for lawn growth.
Choose this full season program to make your lawn the Star Attraction this year!
Included Services
Spring Core Aeration (March-May)

Spring Fertilization (March-May)

Spring Lime Treatment (March-May)

Spring Over-Seeding (March-May)

Summer Fertilization (June-July)

Fall Core Aeration (August-October)

Fall Fertilization (August-October)

Fall Lime Treatment (August-October)

Fall Over-Seeding (August-October)
Professionally Selected Seed Blend

When we met with suppliers to source the seed blend for our lawn care programs, we told them that our goal was long-term growth and development of the turf – not the short-term yields you get from most quick-germinating seed varieties. Since British Columbia lawns respond best to over-seeding with Ryegrass, we built our over-seeding strategy around high quality A-List perennial varieties of Ryegrass that possess the right characteristics to thrive in the B.C. climate. While the wholesale cost is much higher than lower quality seed blends, we have found that they offer excellent value for the results they get for our customers. Together, these new seeds will build up your lawn's base over the long-term while also filling in the gaps that tend to appear each year in shaded and well-worn areas. We are confident that this over-seeding strategy is a smart, sustainable way to optimize every lawn's health and appearance.

Note: We encourage all of our customers to do their part to stimulate maximum germination of the seed by keeping their lawn damp for 10 to 20 days following the over-seeding.

Canadian Property Stars uses Milorganite, an organic nitrogen fertilizer proven to work on everything that grows. Since it contains virtually no chemical salts, there's no need to worry about burn spots on the surface of the lawn. Another nice feature of Milorganite is that it promotes beneficial microbial activity which will decrease compaction in the soil and improve its ability to absorb and retain water. Milorganite's slow-release formula provides nitrogen to the lawn over an 8- to 12-week period. This is critical to minimizing the problems of excessive turf growth such as overly frequent mowing, abundant grass clippings and excessive thatch build-up. Lastly, Milorganite is formulated with 4% iron to really get the green going in the lawn. Iron is essential to the formation of chlorophyll and Milorganite has the right amount to help customers Spring into Green!

Spring and Summer Fertilizer: Applications #1 and #2 are mostly composed of a slow-release (60-80%) nitrogen formula for continual feeding over an 8- to 12-week period.

Fall Fertilizer: Application #3 is higher in phosphorus and potassium to promote root-system growth through the fall and hardiness for the winter ahead.

It's well known that the high amounts of annual rainfall in the Lower Mainland and on the Island wash away key nutrients leaving you with soil that is too acidic for optimal lawn health. For this reason, the Star Plan program sweetens up your soil with two applications of an all-natural organic Dolomitic Lime treatment that not only restores the neutral balance that is favourable to turf grass growth…but also promotes resistance to moss and weed problems.

The ultra-important service of Core Aeration is quite simply the very best of turf-grass cultural practices that can be performed on a lawn each year. Our mechanical core aeration machines remove thousands of small cylindrical cores of earth and grass from the base of the lawn. This service effectively breaks up the thatch barrier that forms on the top of the lawn after a long winter season. As this barrier is broken down and the soil compaction resulting from the weight of the snow is relieved, the lawn is now able to breathe again and can absorb all that the new growing season has to offer. Spring rain, oxygen and nutrients will quickly reach the root system with ease, enhancing the effects that they produce.

This particular service was the driving force behind the growth of Canadian Property Stars over the past 20 years and we firmly believe that it remains the single most important service that no lawn should go without! Click here for more information on aeration.
The online purchasing and ordering of lawn care services is disabled for the remainder of 2022. The Canadian Property Stars online store will resume sales of lawn care services in early 2023.
Frequently asked questions
How will I know when we have received a service visit and what the visit was for?

When our service technician finishes each treatment, he/she will leave a flag in the lawn and a brief note at the door containing the relevant information and instructions.

How much time is spent during each service visit?

The amount of time for each service visit depends on the size of your property and on the nature and number of applications being performed. A service visit can last anywhere from a low of 5 minutes up to a high of 30 minutes. We attempt to organize ourselves to operate as efficiently as possible in turn allowing us to provide our valued customers with the highest quality products and services for a reasonable price.

It rained right after your service visit. Will that hinder its effectiveness?

Rain will never negatively affect your Star Plan treatments. In fact, rain actually helps activate and maximize the effectiveness of the fertilizer, seed and lime we apply to your lawn.

What is the difference between the organic fertilizer used in the Star Plan and "regular" fertilizer?

Synthetic fertilizers are "fast food", best known for being fast-acting once they are watered in. Synthetics are manufactured chemically with high burn and leaching potential. Organic fertilizers are "slow food" and obtain their nutrients from natural sources. Organic fertilizers build the soil structure, feeding plants slowly over a longer period of time. The organic fertilizers used in the Star Plan contain no chemical salts, which can burn vegetation.

How long do I need to stay off the lawn after each Star Plan service visit? What about my pets?

All of the products used in the Star Plan are non-toxic to humans. However, some dogs are attracted to the odor of organic fertilizer. Therefore, to reduce the attraction we recommend watering your lawn after each fertilizer application and keeping your dog(s) off the lawn for 24 hours.

Should I have any concerns about the lime you use? (British Columbia only)

The form of lime we use – dolomitic lime – is non-toxic to humans and grass and will not cause any pollution problems.

How should I water my lawn?

Your lawn needs 1 to 1-1/2" (3 to 4 cm) of water per week. Regular, moderately deep watering is better than a light sprinkling every day. Spaced out, deep watering allows enough time for the lawn to dry out which encourages the roots to penetrate deeper in search of moisture. Watering in the morning is best. Late day watering should be avoided since it may promote disease activity in the summer months due to insufficient drying time before nightfall. If you see signs of water deficiency (blue-grey colouring and persistent footprint marks) you should water your lawn right away to replenish your turf (no matter the time of day).

What do you recommend for mowing height and frequency?

Moving frequency will vary according to the rate of your lawn's growth, which changes with weather conditions and the availability of nutrients. The height of your lawn is what you should focus on with the most important advice being not to cut your grass too short. A good rule of thumb is not to remove more than 1/3 of the leaf blade at a time to minimize the shock to the plant. Leaf blades that are too short have a decreased ability to manufacture food through photosynthesis. Low cutting also weakens the root system, affecting your lawn's ability to take up water and nutrients from the soil. Lastly, we advise you to sharpen your mower's blades at least once a year to ensure a clean cut that heals quickly.

Should I remove grass clippings?

Your grass clippings should be left on the lawn after mowing. Grass clippings are about 90 percent water by weight and are high in protein, so they should be left on the lawn to decompose and return nutrients back to the soil. We would only recommend removing grass clippings if they are very long and could smother the lawn.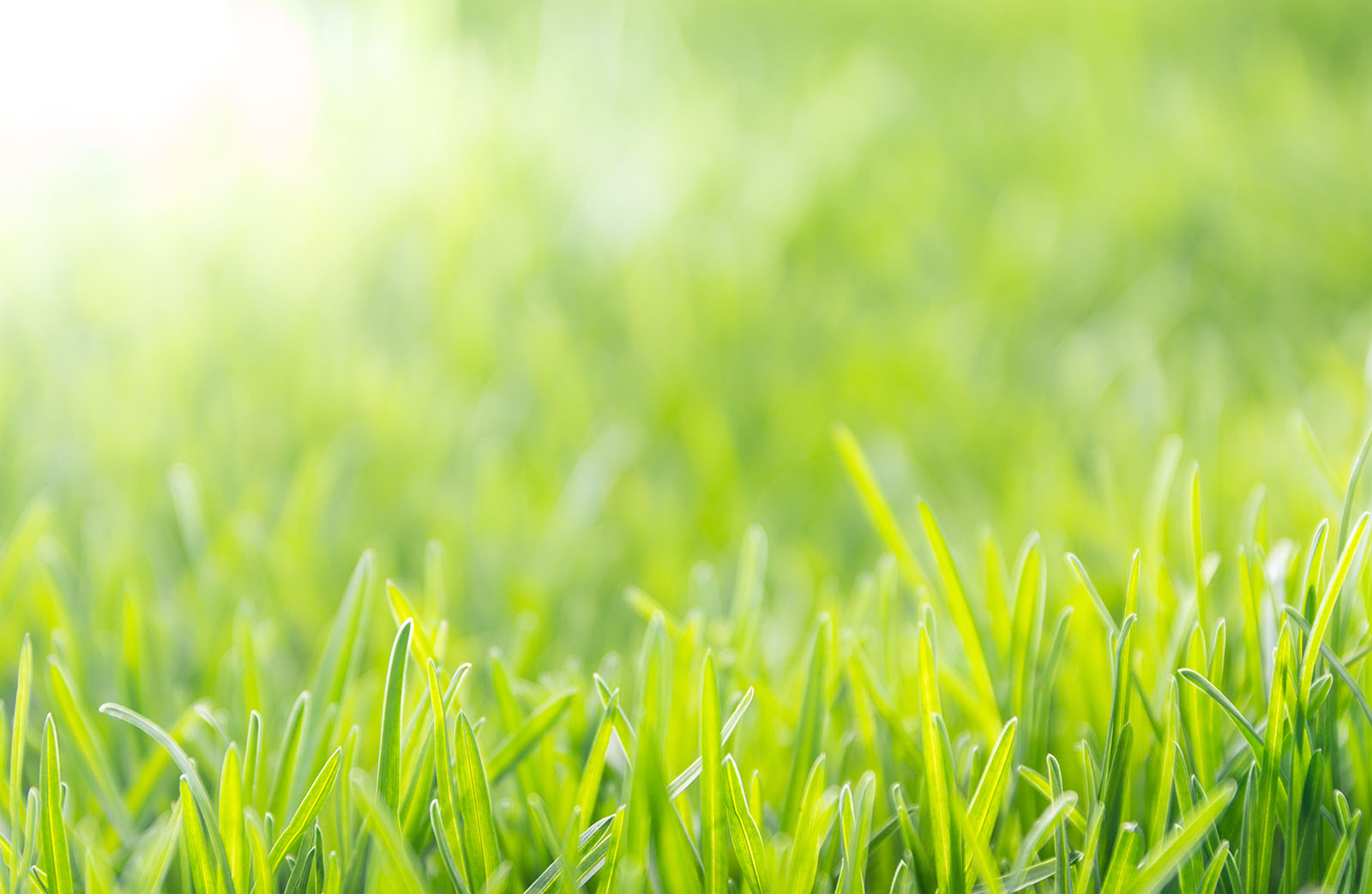 The only 100% transparent pricing in the industry
When have you ever been able to obtain an exact price for lawn care services without having to go through the typical "Free Lawn Analysis" or "Free Estimate" process?
---
At Canadian Property Stars we have absolutely NOTHING TO HIDE! We offer extremely good services at competitive prices and we want to make your ordering process as streamlined and efficient as possible. Simply identify your "Lot Size Range" and you have your EXACT program price without having to make a call or wait for a representative to visit your home.