Why De-Thatching and Power Raking?
Reduces and Eliminates Thatch Barrier
Increases Water Uptake
Improves Fertilizer Uptake
Improves Seed Germination Results
Improves Soil Drainage
Reduces Spring Runoff
Helps Reduce Need for Weed Control
Helps Reduce Need for Insect Control
Increases Oxygen Content in the Soil
Eliminates Moss Naturally without Chemicals
De-thatching (also known as "Power Raking") is the process of mechanically removing excess thatch and/or moss from the base of your lawn. It is a highly recommended lawn maintenance practice for its numerous direct and indirect benefits both to your lawn's health but also the health of the ecology and your household budget!
Our Power Raking Service Process
After setting the de-thatching machine's blades to the appropriate setting to pull up only thatch/moss and not the grass from its roots, our technicians will perform the power raking service in 3 steps.
Step 1 – Pull Up the Thatch/Moss: The self-propelled motorized de-thatching machine is guided over the entire surface of the lawn. As our technician moves along, they leave behind fluffy trails of thatch and/or moss.
Step 2 – Rake Once the entire lawn has been de-thatched, we will use a large fan rake to rake up the thatch/moss into piles.
Step 3 - Using environmentally-friendly yard waste bags we will manually hand bag all of your thatch and moss and place your bags in a spot of your choice for city pickup.
Please Note: Canadian Property Stars does not haul away the yard waste bags, so we recommend that they be placed in the garage or under some sort of shelter so that they are not soaked in the rain while waiting for garbage pick-up day. We are happy to place the enviro bags at any spot on your property or down by the street for pickup.
Any other questions before ordering? Check-out our Frequently Asked Questions.
The online purchasing and ordering of lawn care services is disabled for the remainder of 2022. The Canadian Property Stars online store will resume sales of lawn care services in early 2023.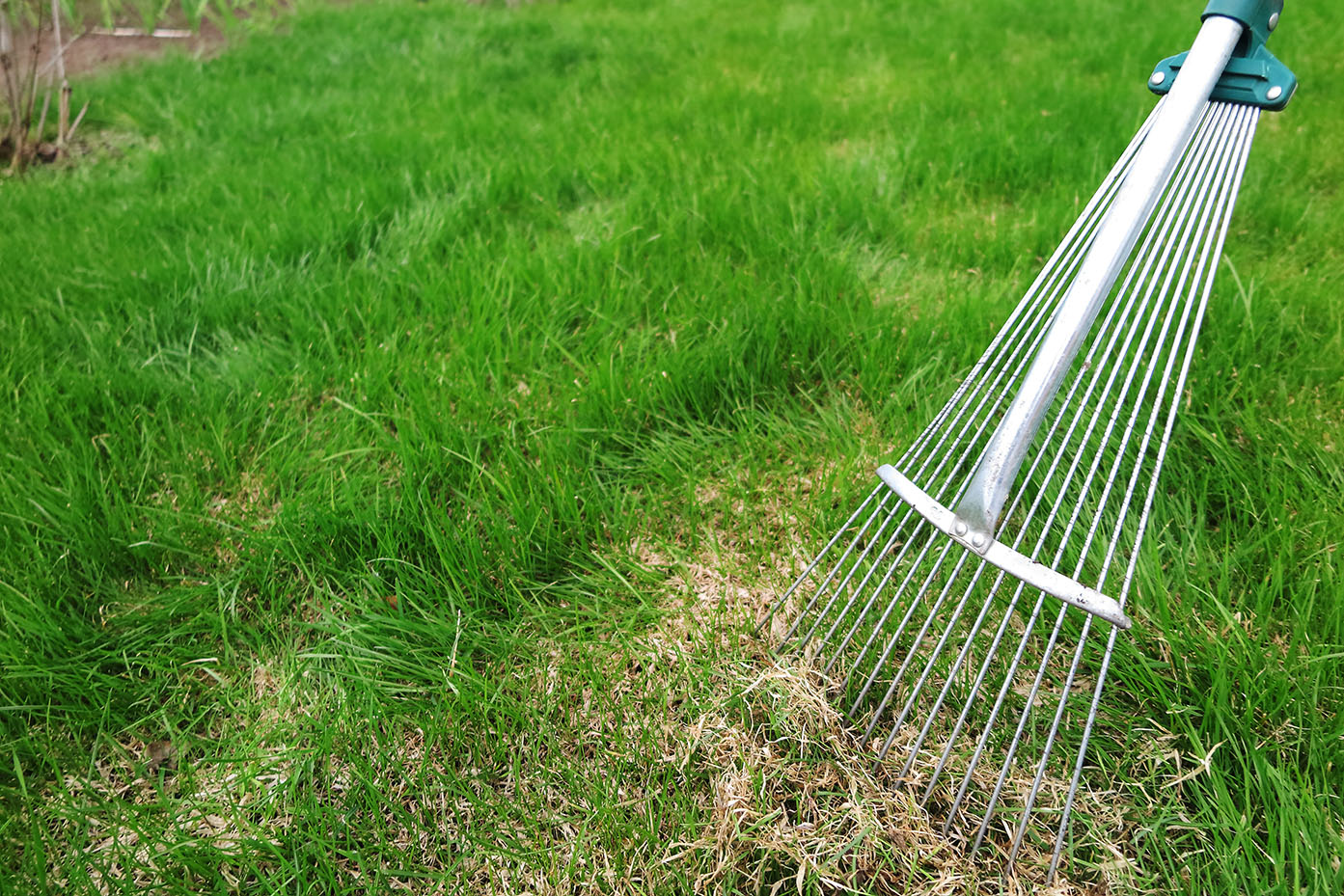 The only 100% transparent pricing in the industry
When have you ever been able to obtain an exact price for lawn care services without having to go through the typical "Free Lawn Analysis" or "Free Estimate" process?
---
At Canadian Property Stars we have absolutely NOTHING TO HIDE! We offer extremely good services at competitive prices and we want to make your ordering process as streamlined and efficient as possible. Simply identify your "Lot Size Range" and you have your EXACT program price without having to make a call or wait for a representative to visit your home.